ANOCA Newsletter May 2022

---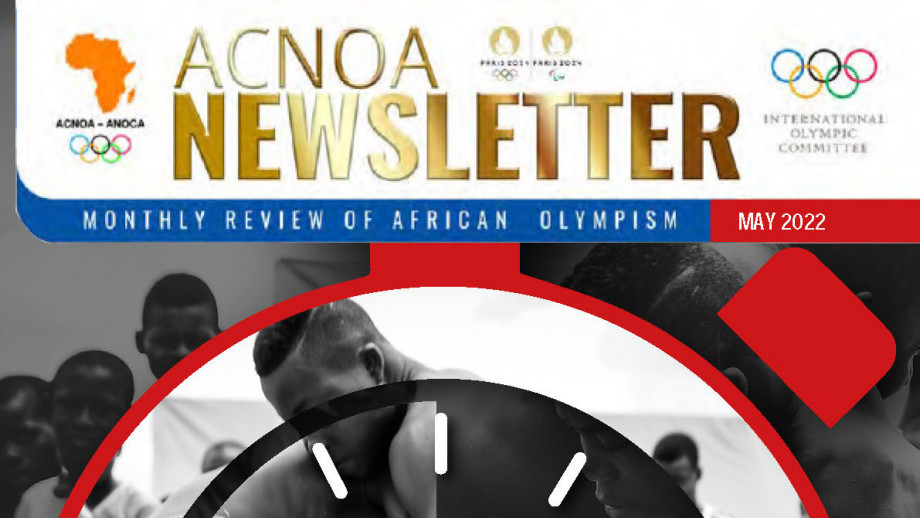 12 May 2022
There is a bright and prosperous future ahead for the Association of National Olympic Committees of Africa, the pride of our continent's 54 National Olympic Committees. Together, we have achieved great things, which give hope and reassure us that we can even do better. It is our enduring conviction.
60 years after the creation of the African sports movement and 40 years following the establishment of ANOCA, we must shift gear. Moreover, nothing should be overlooked. That is why, together, we developed a strategic plan that runs from 2020 to 2024 and which guides our priority actions without neglecting other actions of proven importance.
African Youth Games, the African Beach Games and the African Games to be hosted by Ghana. Our vision is to make the Youth Olympic Games billed for Dakar, Senegal, in 2026, a global success in terms of mobilisation.
On the move... We are committed to building headquarters for NOCs that do not have them, in close collaboration with Olympic Solidarity. We also plan to set up a documentation and archiving centre on African sport.
Promoting sport and Olympism is our cross, while the banner is the quality of our actions based on good governance and transparency. We can all be proud of Africa's wonderful participation in the Tokyo 2020 Summer Olympic Games in Japan. With the entire Olympic and global sports community, we braved the terrible Covid-19 pandemic, which finally turned out to be scarecrow.
We once again hail, with thanks and deference, the excellent mediation and rallying work done by IOC President, Dr Thomas BACH. We can also be satisfied with our participation in the Olympic Winter Games in Beijing, China, in 2022.