OVEP rolls out in Namibia

---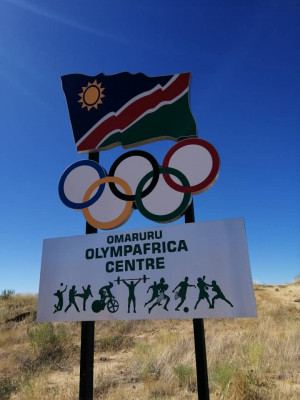 20 May 2023
The Olympic Values and Education programme (OVEP) focusses on teaching learners about the history of Olympics, the values of modern Olympics and the educational aspects of the Olympic Movement. The OVEP is presented through short sessions that emphasizes on integrity in sport, clean sport, fair play, mental health and safeguarding of athletes. The OVEP further compliments Physical Education lessons in school.
The OVEP was rolled out during a 6-week period in March and April 2023 by four students from the Worcester Polytechnic in Massachusetts, USA who visited Physically Active Youth (PAY), Basketball Artist School (BAS), Shifidi Secondary School, Delta Secondary School and the Ministry of Gender and Social Welfare After School in Katutura, Windhoek.
The Erongo region; Walvisbay, Swakopmund and Omaruru schools Walvisbay Primary School, Tamiriskia Primary School, De Duine Secondary School, Swakopmund Secondary School, Playtime Namibia, and S. I Gobs Secondary School benefited from the programme.
In addition to Khomas and Erongo region, the team of volunteers then travelled to the Kharas region where they implemented OVEP at Kronlein, St. Matthias, Don Bosco, and Minna Sachs Primary Schools in Keetmanshoop.