Osire Children's Sport Festival

---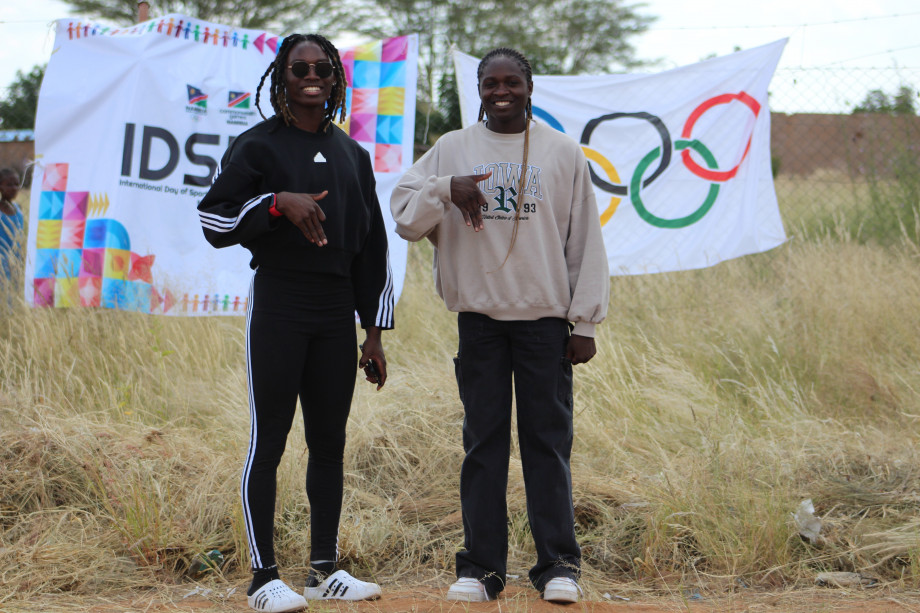 20 May 2023
The International Day of Sport for Development and Peace (IDSDP) is an annual celebration of the power of sport to drive social change, community development and to foster peace and understanding. Created by the United Nations General Assembly on 23 August 2013, supported by the International Olympic Committee since 6 April 2014. This date commemorates the inauguration, in 1896 of the first Olympic games of the modern era, in Athens, Greece.

The International Olympic Committee (IOC), in its capacity of Permanent Observer to the UN supports the International Day of Sport for Development and Peace; as it values its potential to recognize sports organizations role in and contribution to social change and human development. With the UN International Day of Sport for Development and Peace on the 6th of April 2023
In 2010, the IOC teamed up with the Office of the United Nations High Commissioner for Refugees (UNHCR) to launch a three-year Sport and Education program for young people in the Osire refugee settlement in Namibia.
In light of this the NNOC-CGA on the 5th of April 2023 hosted a IDSP day with and for the children at the Osire Refugee Camp that hosts almost up to 6,327 refugees and asylum seekers living in Namibia with the aim to revive the Sport and Education program with the objective to promote healthy lifestyle and erasing barriers through sport and to encourage peace and access to sport for all.
The camp's sport field was hyped by various activities and saw close to 3000 children and young people enjoying games such volleyball, netball, basketball, and football. The highlight for many a child at the event was the athletics where athletes received pointers on the track from Olympic sensationalists Christine Mboma and Beatrice Masilingi who took time of their daily schedules to spend time with the children. Other activities included fun sports for the younger age groups.
Appreciation to our event sponsors Caterserve, Shoprite Namibia and Coca Cola Namibia who ensured patrons to the event enjoyed a meal, with a drink and sweeties.