Luderitz Mini Olympics Day 2023

---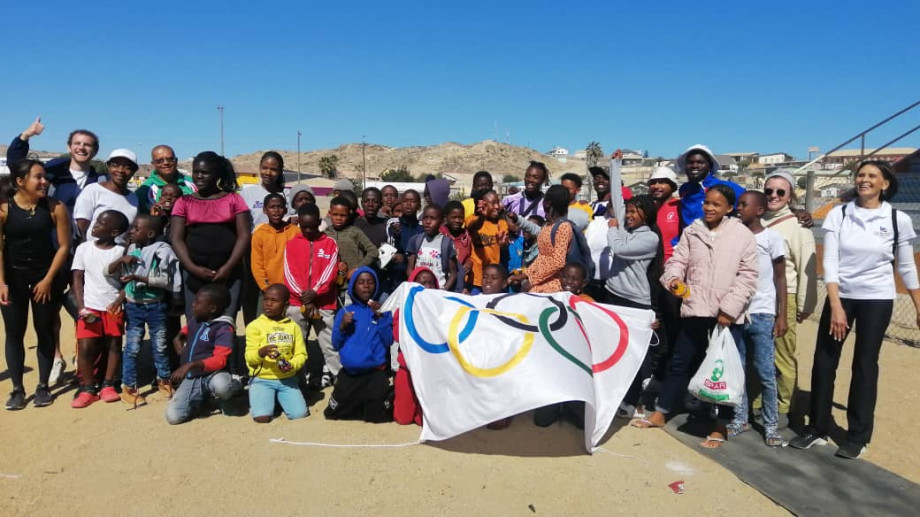 20 May 2023
The mini-Olympics day was organized as part of the build up to Paris 2024 Summer Olympic Games set to take place in August 2024. The NNOC together with partners in the Kharas region took the opportunity to engage primary school learners in the harbor town of Luderitz. The event took place on the 29th of April 2023 at the Luderitz Sports Stadium where 100 children from primary schools attended and had fun.

MOVE, LEARN, DETECT are the three pillars the National Olympic Committee uses to encourage participation regardless of age and/or gender. The event therefore sets a stage for children to enjoy the joy of learning through sports, by playing with others they develop important skills for learning, sharing, taking turns, encouraging each other, and following directions. These skills help children in family, community, and school activities to stay active and establish healthy habits, relationships and learning for the future.
The Sports Officer Mr. Stefanus Ngolo shared that "it means a lot to the kids as it the first time doing this, and it inspires them to do it more over and over. Kids overwhelmed and excited as it is the first time for most of them to play basketball."
Children not only had fun in the small-sided games organized by the partners but enjoyed being in conversation with our very own BEATRICE MASILINGI. The Basketball Artist School (BAS) then donated 6 basketballs to the Diaz Primary School as motivation for the school to spearhead and initiate basketball as a favored sport within the school and hopefully the town.