500 Day Countdown Launch to Paris 2024 Summer Olympics

---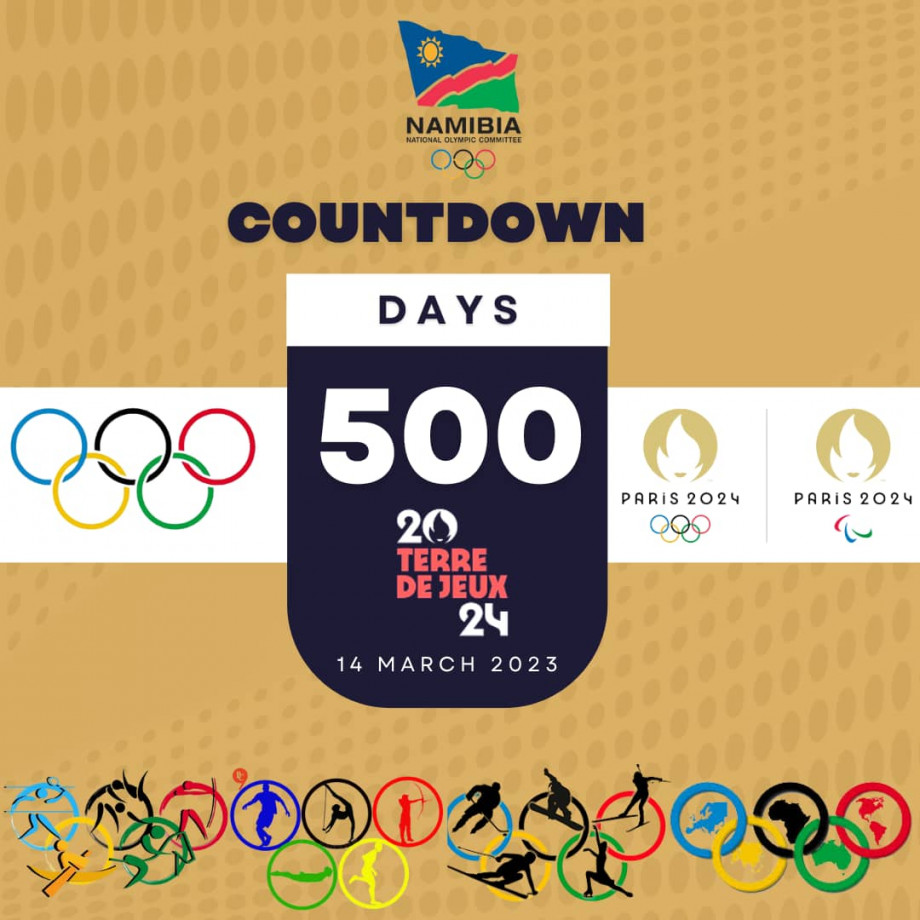 20 May 2023
To mark the 500-day countdown to the opening of next year's Olympic Games, French President Emmanuel Macron declared that France is ready to "host the world". At the same time, demonstrating the global significance of the Games, the Organising Committee celebrated the milestone by organising a 24-hour sports relay involving over 20,000 participants from 116 countries and French overseas territories.

This unique global event spanned all five continents and engaged the public and figures from the world of sport in sports activities, each starting at 9 a.m. local time. As well as marking the latest milestone in the countdown to the Games in Paris, the relay also showcased sport's unique ability to bring people together through the power of the Olympic and Paralympic Games.
The NNOC was invited by the French Embassy in collaboration with the Franco-Namibian Cultural Center and the Paralympic Committee to host 80 Namibian students from three different schools in Windhoek. Activities at the event included the new sports introduced at the Paris 2024 Olympic Games like Skateboarding, breakdancing, mountain biking, basketball as well as the exciting obstacle course presented by the Basketball Artist School (BAS)
This sports relay was therefore an opportunity to convey the Olympic values throughout the world and to make the Paris 2024 Olympic Games a unifying event.
Namibia officially received the relay baton from Kampala, Uganda and passed it onto Pristina, Kosovo. The Baton had begun its journey in New Zealand as French Ambassador Laurence Beau took it along the waterfront in the capital Wellington and ended its journey with Eighteen-year-old surfer Aelan Vaast who took the Baton on her board to set the seal on a 24 hour relay in Tahiti which is set to host Olympic surfing in 2023.