African Beach Games 2023

---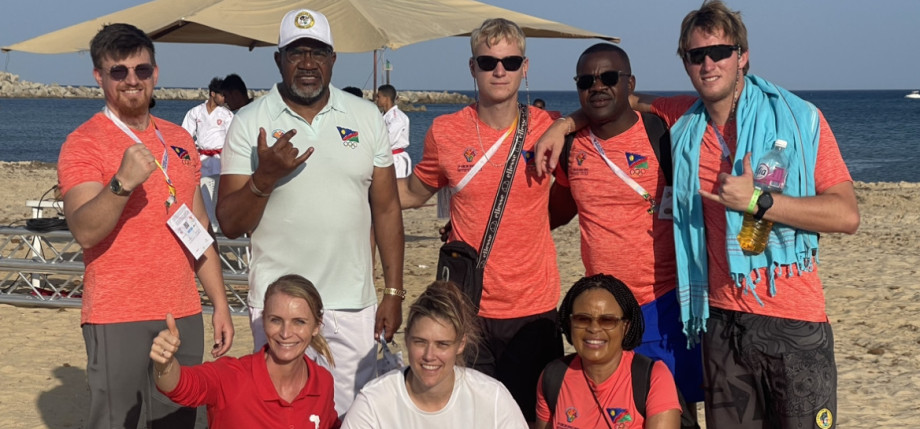 29 Jun 2023
2 Athletes, 2 Medals!
More than 1,100 athletes from 53 african countries competed in Hammamet, Tunisia from 23 to 30 June 2023 at the 2ndAfrican Beach Games.
2 Athletes successfully represented Namibia at these Games. Namibian long-distance swimmer and Tokyo Olympian Philip Seidler won Gold in the 5km open water category and Suzelle Pronk won the Bronze Medal in the Kata Karate individual female category.
These games presented excellent preparation for our athletes for the upcoming World Beach Games which will be held in Bali, Indonesia in August 2023.

The ANOCA African Beach Games is a continental multi-sport event created by ANOCA. It is a young and inclusive event that combines the informality and vibrancy of the beach with elite sport to create highly attractive Games. It is a youth-centric festival of beach, water and action sports, created specifically for the benefit of the National Olympic Committees (NOC's) of Africa and their athletes.
Sport Disciplines offered were Beach Handball, Beach Football, Beach Volleyball, Beach Tennis, Basket 3 x 3, Kayak, Kata Karate, Air Badminton, Teqball, 10km Marathon and 5km Open Water Swimming.